When:
June 2, 2023 @ 1:00 pm – 3:30 pm
2023-06-02T13:00:00-06:00
2023-06-02T15:30:00-06:00
Let's Talk About Less Understood Chronic Pain Conditions
Please note: this is NOT a CNA event, please contact the Pain Society of Alberta with questions.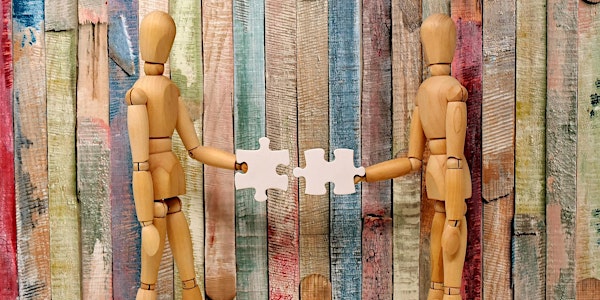 Let's Talk About Less Understood Chronic Pain Conditions: Fibromyalgia, Chronic Fatigue Syndrome and Post COVID Condition
We will bring together experienced, multidisciplinary speakers to empower you with pain management strategies, treatments and tools.
Whether you are a person with lived experience or a healthcare provider, we hope you can join us and be a part of this informative event.
Learning Objectives:
To demonstrate an understanding of Fibromyalgia, Chronic Fatigue Syndrome (CFS), Myalgic Encephalomyelitis (ME), and Post COVID Condition.
Identify the impacts these conditions have on individuals and learn about peer support opportunities
Learn about effective management interventions including brain neuroplasticity strategies
Frequently Asked Questions:
1.  Who should attend? Is there a fee to attend?
People with lived experience, physicians and all allied healthcare providers are all welcome!
We are offering an open registration to enable you to 'pay what you wish' in the hopes you will continue to support the PSA. Your contribution will help us offset costs of this event and continue to bring you the Let's Talk series every year. The Pain Society of Alberta is a not-for-profit organization and not a registered charity as specified by the Canada Revenue Agency. As such, no tax receipt will be issued.
2. Do I need to formally register? When will an itinerary be supplied?
Yes! Please register to remain informed and engaged. Our brochure and event itinerary will be posted on the Pain Society of Alberta website along with summaries of all our events.
3. How do I gain access to the live stream? Do I need to download any programs? When does this event start and end?
The link to the live stream will be provided to you along with additional logistics closer to the date (typically 5 days prior) and we will post updates on our website as well. Access to the live stream will be available on the day of our event at 1230hMDT. There is nothing to download. Please ensure you are hardwired using an ethernet cord or near your wifi router to have a strong signal and ensure your volume is turned up. We will endeavor to start promptly at 1300h(Mountain Daylight Time) and end the day as close to 1530h as possible.
4. Can we ask questions to any of the presenters? How do I access the chat box?
Yes! Questions for our presenter can be emailed throughout our event to question@painab.ca. Reminders will be sent through the live stream chat box as well!
The live-stream will unfold like any other video or recording you may watch from your computer. To access the chat box, please hover in the upper right hand corner to located the 'speech bubble'. Once you click on this, it will prompt you to enter your name and sign in.
5. Will I be able to view the presentations at a later date?
Yes!  As a registrant, you will be able to access presentations from willing presenters after our event concludes. More information will be sent to you.
6. Will I receive a certificate of attendance if I need one?
Certificates of attendance can be accessed from our website after the session concludes.  Please print, populate and save as you wish. This event will not go through an accreditation process.
7. Can I provide my feedback about the event?
Absolutely! We look forward to your evaluation that will help us improve and create the blue print for our next session. A direct link to our evaluation will be supplied during and post event.
8. Who can I contact if I have questions?
If you require additional information, please contact the Event Manager by emailing team@painab.ca.
Thank you for joining us!
Alberta Pain Society : Less understood Chronic Pain Conditions